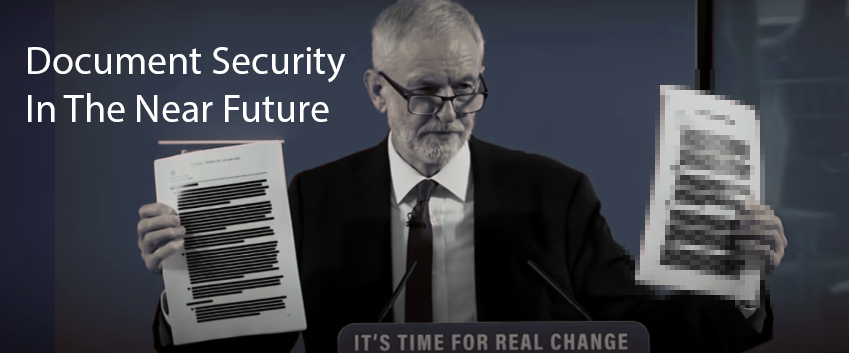 This past week, we learned of the most notable Supreme Court information leak in history. While we are going to steer clear of the political ramifications about the pending ruling, we have to ask… Could the document leak have been prevented with modern technology?
A decade ago, probably not. Today… there's not much of an excuse.
First, security chips have been available on electronic hardware for quite some time. If you go back all the way to the Nintendo Entertainment System in 1985, it shipped with a simple lockout system. If a game didn't have a Nintendo-produced security chip on the cartridge, the game system would get stuck in a reboot cycle. In modern times, the first version of the Trusted Platform Module standard was produced in 2009, then superseded by TPM 2.0 in 2015. With few exceptions, Windows 11 will require a TPM 2.0 chip as well as a modern CPU, and businesses will need to replace Windows 10 with Windows 11 by October 2025.
In the near term, security chips provide exciting new opportunities to secure workstations and protect them against ransomware and other attacks. Even now, we can audit service access and document activity in the cloud, including behavior of multiple system administrators. We've also had the ability to prevent the extraction of information from protected apps – such as medical EMRS – through the use of screenshot and screen recording applications.
Over the next few years, as vendors get more sophisticated and cloud integration progresses, we expect a future where a document authors in Word can completely secure and control who can access the content by default. They'll be able to explicitly allow others to view or extract the content, audit access to the document, track changes, and prevent printing of hard copies.
If you're already using the latest hardware platforms and cloud subscription services – such as Office 365, Windows Information Protection, and Azure Information Protection – you may already be able to take advantage of some of these services, and RWA can help you deploy new information policies and support your staff.
Keep in mind that your security is only as secure as your weakest link. If you have devices or servers that have fallen behind in compliance, you'll need a plan to bring everything up-to-date. If you contact us today, RWA will help you get ready for a more secure future.
/wp-content/uploads/2017/08/logo-rwa.png
0
0
The Editor
/wp-content/uploads/2017/08/logo-rwa.png
The Editor
2022-05-05 16:46:46
2022-05-05 16:53:49
Getting Ready for Enterprise Data Protection