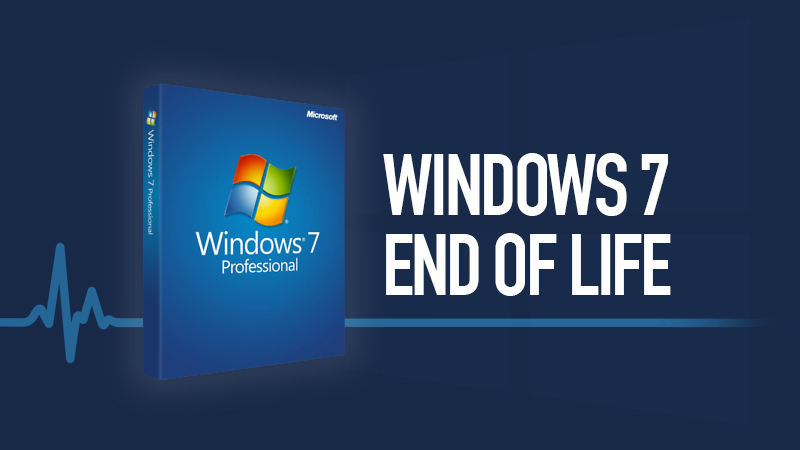 Windows 7 is currently in an 'extended support' status that ends on January 14, 2020. After that date, only volume licensed customers will be able to purchase support from Microsoft – at escalating rates – for the next 3 years. For everyone else – home users and business users alike – you'll need to upgrade to Windows 10 if you intend to keep receiving software updates from Microsoft.
If you run a business that abides by any sort of regulatory compliance, you will need to upgrade to an actively supported operating system.
Back Up Your Data
If you have any in-progress projects or data that doesn't already reside in the cloud or have a backup available, you'll want to take care of this before upgrading to Windows 10 or allowing Windows 7 support to expire. While the upgrade process is more straightforward than it has ever been before, there are always exceptions to the rule. Take your time, catalog your data, and keep it safe – an ounce of prevention is worth a pound of cure.
Upgrading to Windows 10
If you're a home user, upgrading to Windows 10 is a simple affair – purchase the retail product, insert the USB drive, and following the prompts.
However, if you're a business – especially one with a managed network and domain – we recommend reaching out to RWA for consultation and network assessment. A typical modern workplace will have at least one or two "line of business" applications with specific technical and regulatory requirement. We will analyze your firewall, servers, and connected workstations, then provide detailed guidance on hardware requirements and upgrade planning. RWA technical specialists will ensure a smooth transition from Windows 7 to Windows 10.
Migrating to the Cloud
In recent years, Microsoft Azure and Amazon AWS have started offering cloud-native virtual desktops. Starting at $20/month, cloud VDI allows your employees to access their desktop and applications anywhere they go, freeing businesses from the need to secure and support actual PC and laptop hardware. Meet with us today to discuss options and plan your next steps into the cloud.
The Risk of Doing Nothing
The most significant cyberattacks of the past decade relied on exploits carried out against unsupported operating systems and features, notably Windows XP. In an effort to contain the damage, Microsoft released a support for that operating system years after support officially ceased. Businesses that stay with Windows 7 after 2020 not only put their employees and data at risk, but could possibly held liable if their compromised equipment is used to launch attacks against other targets.
Ready to upgrade to Windows 10? Reach out to RWA to schedule an initial complimentary IT health check, and let's work together on a plan to modernize your business environment.
Additional Information, External Articles:
Managed Encrytpion – Security risks as Windows 7 goes End of Life – key things to consider [ managedencryption.co.uk ]

/wp-content/uploads/2017/08/logo-rwa.png
0
0
The Editor
/wp-content/uploads/2017/08/logo-rwa.png
The Editor
2019-04-23 17:44:49
2019-11-15 15:42:19
Preparing for Windows 7 End of Life