A short list of everything going away or shutting down over the next few month: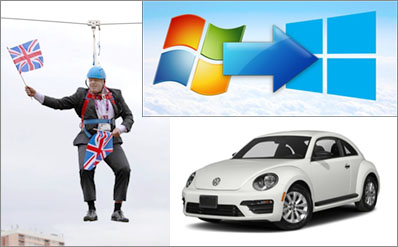 Microsoft will stop supporting Windows 7.
Volkswagen will stop producing the Beetle.
Every Disney, Star Wars, and Marvel movie on Netflix will go away.
Old Towne Road rides into the sunset, hopefully.
… And that's just the tip of the iceberg.
Fortunately, RWA can help. If you schedule an appointment in the next few weeks, our technicians can visit your site, take stock of all of your Windows 7 computers, and put together your upgrade plan for Windows 10.
Windows 10 End-of-Life takes place on January 14th, 2020. All services and support for that product will end at that time, and your business will need to upgrade before that date.
/wp-content/uploads/2017/08/logo-rwa.png
0
0
The Editor
/wp-content/uploads/2017/08/logo-rwa.png
The Editor
2019-08-09 14:01:40
2019-08-09 14:07:11
What does the UK, Windows 7, and the VW Beetle have in common?